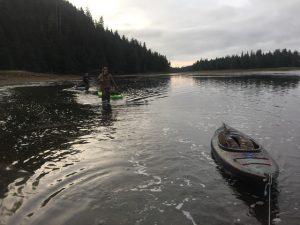 The First City
Ketchikan Alaska the southeastern most city in Alaska. With a population of about 14 thousand it is the sixth-most populous city in the state. Incorporated on August 25, 1900, Ketchikan was the earliest incorporated city in Alaska. Ketchikan is located on Revillagigedo Island, so named in 1793 by Captain George Vancouver. Even the scenery on the way by jet north to southeast Alaska is stunning as you fly over snow covered mountains and scan endless swirling glaciers and deep saltwater fjords.
Ketchikan, one of Alaska's most Southeastern cities, is the first stop for many cruises on their way to more Northern climes. A stay in Ketchikan itself can be rewarding, however, as the city is the gateway to Misty Fjords National Monument, an area so beautiful, it is known as "The Yosemite of the North." With steep fiords and sheer granite rock walls rising from saltwater to over four thousand feet it is truly spectacular.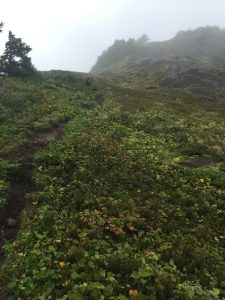 Ketchikan Alaska is referred to as the First City because it is located near the southern border  of Alaska and is often the first place folks stop when heading north. Ketchikan is located in southern Southeast Alaska on Revillagigedo Island, so named in 1793 by Captain George Vancouver during his voyage in search of an ice free northwest passage. The town is only accessible by boat or by air as no roads make connections to the mainland road system. Ketchikan is however connected by a fleet of Alaska marine highway ships which accommodate vehicles, RV traffic, and foot passengers going north and south. A modern airport also offers daily commercial jet flights north and south. There are also over 40 small float equipped charter aircraft available for charter to remote lakes, cabins, or just to get a birds' eye view of the spectacular scenery in this part of the state.
Recreational opportunities are endless and include, ocean and fresh water kayaking, hiking, hunting, fishing, flightseeing adventures, wilderness exploration, Wildlife abound in this rich ecosystem located in a temperate rainforest. Animals to watch for include: Sitka black-tailed deer, wolves, black and brown bears, moose, mountain goats, along with marine mammals such as whales, Steller's sea lions, harbor seals, and sea otters.
Southeast Alaska is also rich in ancient fossils. Whether you are intrigued by fossils or not there are many different sites that allow easy access to the past. Like the fossil corals pictured above many of the critters lived in salt water when much of the area was covered by warm shallow seas some 200-400 million years ago.